Driveway & Patio

Cleaning in Kent & Medway
Refresh your tired block driveways, sandstone patios and timber decking and bring life back to your property. We cover everything from residential homes to your business commercial spaces.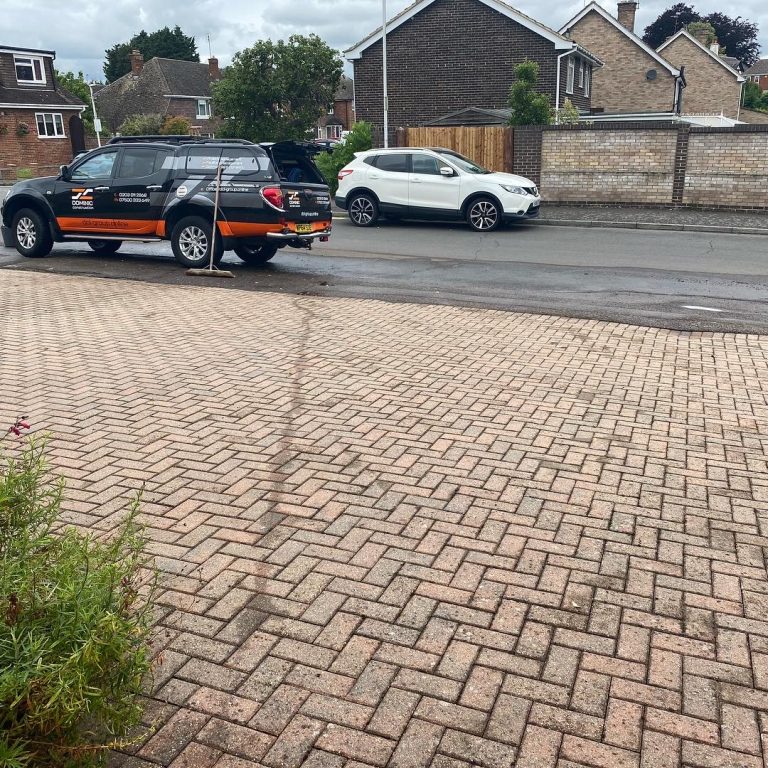 Driveway & Patio Cleaning Services
Professional Driveway & Patio cleaning Kent & Medway
Have you ever tried to wash up with cold water? 
The same can be said about pressure washing. Our van mounted steam pressure washer delivers superior finishes at lower pressure, resulting in a deeper sanitising clean and minimising damage to surfaces.
Most surfaces can achieve great results purely with steam!
Residential

Driveway & Patio Cleaning Services Kent & Medway
Block Paving / Re-sanding
Cleaning and re-sanding block paving restores its original beauty, prevents weed growth, enhances durability, and ensures a safe and slip-free surface.
Having your patio cleaned revitalises its appearance, removes dirt and grime buildup, and creates a welcoming outdoor space for those summer months!
Revamp your garden space with a fresh decking space to entertain. Our decking cleaning ensures a safe slip-free and prevents the build up of dirt and mould.
Regular cladding cleaning enhances the aesthetic appeal of your home and prolongs the lifespan of the cladding.
Commercial

Car parks & service yards Services Kent & Medway
Regular concrete floor cleaning improves appearance, removes stains, eliminates dirt buildup, enhances durability, and promotes a safe and hygienic environment.
Our floor cleaning improves safety by eliminating the build up for grime and dirt preventing slips and falls. Plus a clean environment maintains a professional image of your business.
Maintaining clean service yards ensures a safe and organised work environment, reduces the potential for accidents, improves efficiency, and enhances the overall professionalism of the working site.
Clean car parking spaces enhance your businesses appearance and create a positive first impression for customers.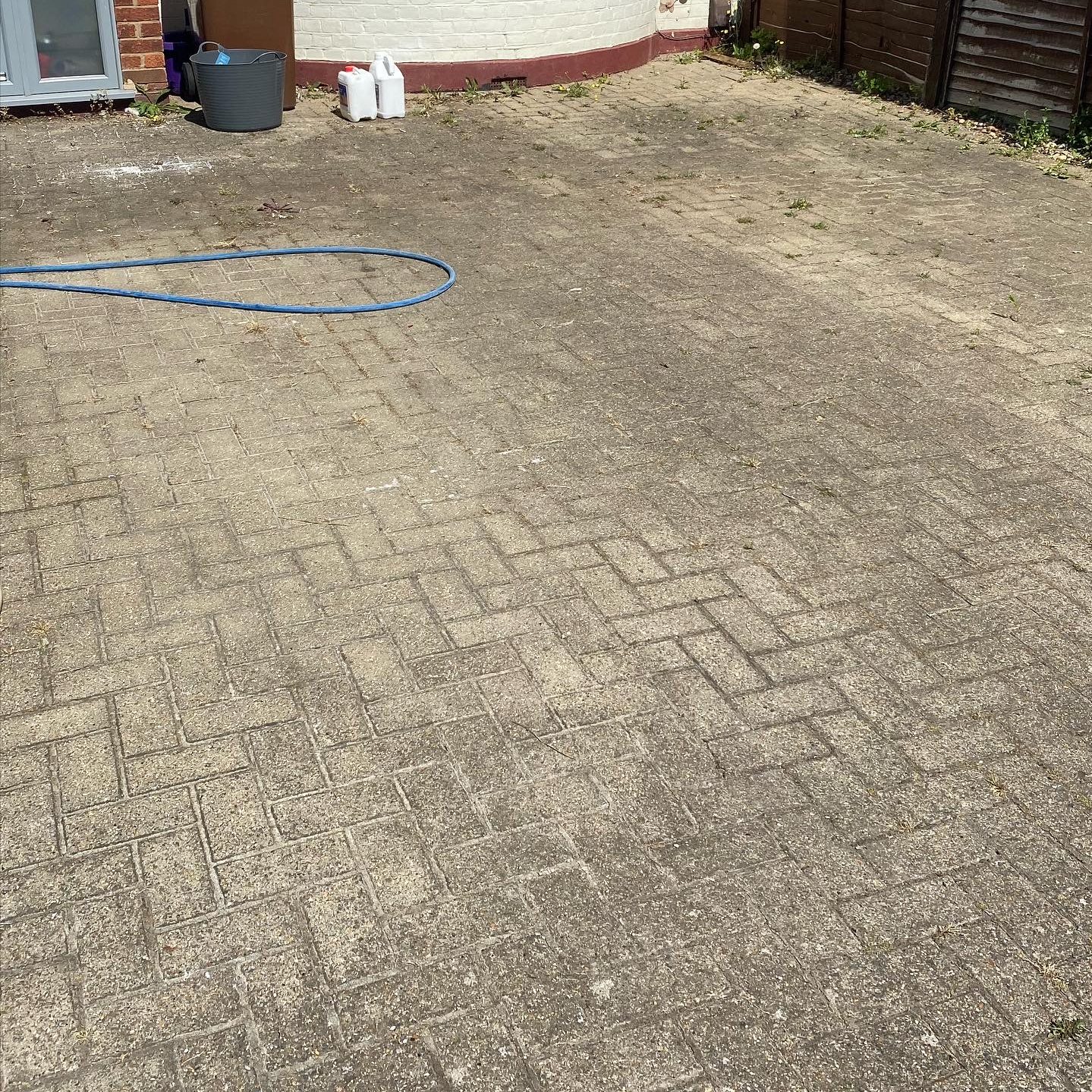 Driveway & Patio

Cleaning in kent and Medway
Our Driveway and Patio Cleaning Services in Kent & Medway
Getting your property in shape has never been this easy. Contact us to see what we can do for your property. 
Why DCL for your
Driveway & Patio

Cleaning in kent & Medway?
Our professional team is dedicated to revitalising your outdoor surfaces, ensuring they are spotless and inviting. With our advanced cleaning techniques and state-of-the-art equipment, we remove stubborn stains, grime, and moss, restoring the beauty and safety of your residential and commercial spaces.
Frequently Asked Questions
get a quote for your Driveway & Patio Cleaning in Kent & Medway